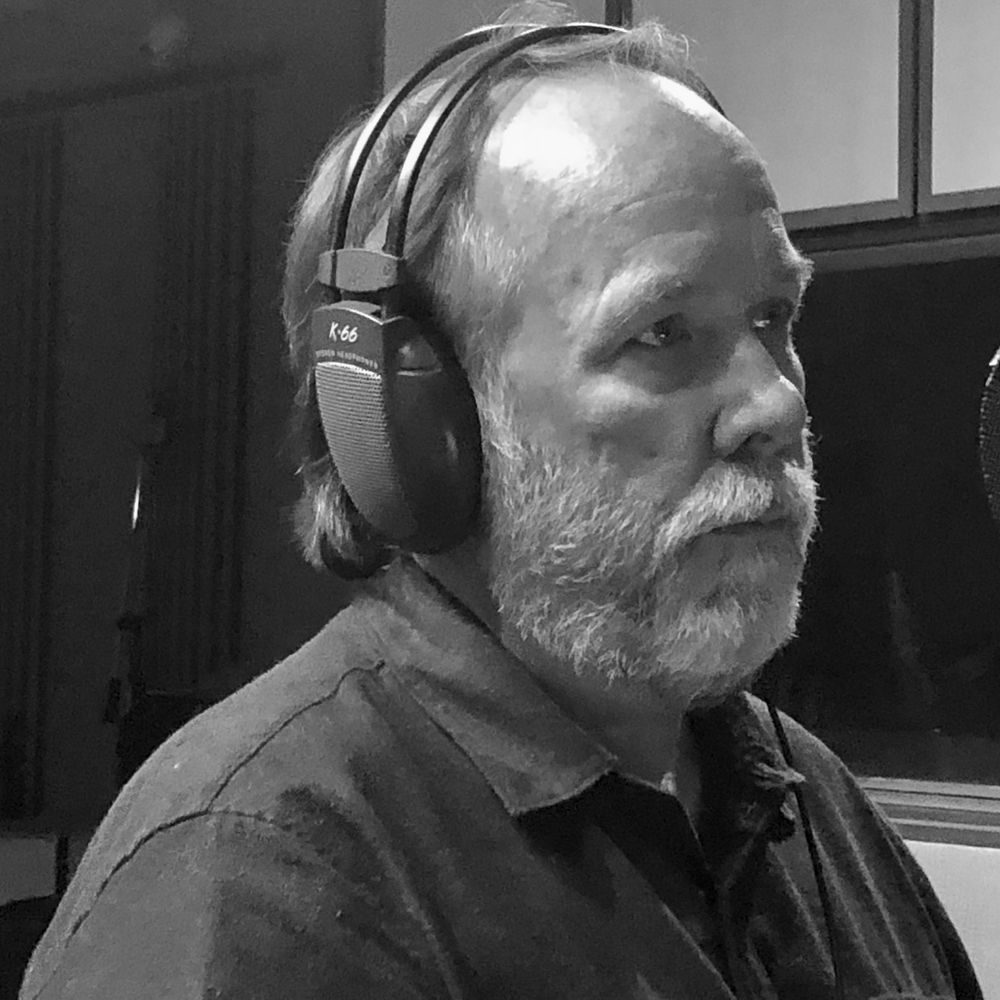 My name is Rob Robinson and I am an American singer/songwriter, musician and recording artist. I was born in Bryn Mawr, Pennsylvania and grew up in the suburbs of Philadelphia where I enjoyed a unique musical heritage. By an early age I was taking in a wide variety of music styles including rock-n-roll, rhythm & blues, funk, jazz, and even classical. My interest in music and performance came from both of my parent's involvement in drum & bugle corps, an activity I also enjoyed for many years. It was in the drum corps that I realized my passion for music and performance. During my younger years I excelled at drumming and in particular rudimental snare drumming. This was an inspiration that came from my dad who was also a rudimental snare drummer. At the age of nine I became the youngest  member of  a small parade corps and began to nurture the skills that would one day lead me to three national snare drumming championships. I spent the majority of my youth in drum corps and toured throughout the United States every summer from 1976 through 1982. From that experience, I would go on to teach and write for a long list of marching bands and drum corps.
Drum Corps, however, was not my only musical outlet. In fact way before I ever slung a snare drum I was enjoying my parents collection of 1950's rock n roll music on 7 inch 45 rpm records.  Some of my earliest and fondest memories of music were riding around in the car with my Mom listening to WFIL, AM Radio out of Philadelphia. They played a lot of great music and I  recall really diggin' songs from The Beatles, Glen Campbell, Dionne Warwick, Simon & Garfunkel, Johnny Cash and Elvis. Those were good songs with great melodies that stayed in my head. As I started playing in the drum corps I was introduced to horn bands like Blood, Sweat & Tears and Chicago. They had a great sound too and the drums were jazzy with some great fills that really caught my attention. I can also remember being drawn to the Broadway music of West Side Story, Hair and Jesus Christ Superstar. Somewhere around 1973 my parents bought tickets for us to see the Carpenters in concert. That was one of the first times I watched a band perform live with amplification and all the cool lighting enhancements of a live show. That was a home run for me not to mention that watching and listening to Karen Carpenter for a couple hours wasn't too bad either. 
When I started buying my own records around 1974,  I was drawn to progressive music from bands like Emerson Lake and Palmer and Yes. As time went on I listened to anything I could get my hands on. From the Beatles to Frank Zappa,  Chuck Mangione, Miles Davis, Chick Corea and even some classical music because of my involvement with drum corps. I really enjoyed variety in music and was always looking for something new. While the drum corps served as a great foundation for my drumming and interest in performance, I really wanted to get into playing rock-n-roll. I bugged my dad enough until he bought me my first drum set. I immediately started looking around school for other kids that played music. Eventually, I began playing in neighborhood bands and got involved in other school music programs. My appreciation of music became a big part of my life as my record collection grew and I found myself playing drums to everything I was listening to. This again reinforced my desire to perform and from that point on I was always in a band or continuing with my commitment to the drum corps. I was occasionally curious about other instruments and tried taking lessons on violin, trumpet and bass guitar. But playing the drums was what I did well and so I moved forward with drumming into my young adult life.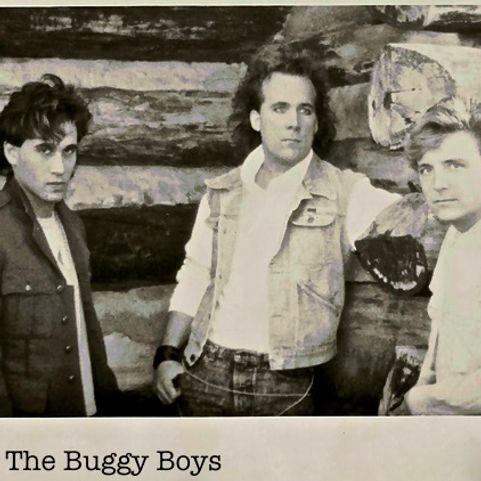 In the early to mid-nineteen eighties, I was playing in a few different projects around the Philadelphia area. After a couple of cover bands came and went,  I found myself drawn to an original project and took an active role in the creative process. Aside from my input on the music as a drummer, I became the lyricist and started singing as well. It was during this time that I felt a strong desire to become more of a writer and started teaching myself guitar, mainly as a writing tool. By 1986 I helped form a modern pop trio called the Buggy Boys. This gave me the chance to try out some of my own songs and work a little more on my singing. I was still playing drums and that was quite the multi-tasking effort. But I got some good chops from that experience. I was a bit of a reckless singer back then and had no concept of my range. I just sang in any key that was offered up. If I had a hard time hitting the note I would just keep singing until I got closer. Eventually I realized that walking away from every gig with laryngitis probably wasn't a good thing. But that little experiment did get me to a singing coach and that really helped put me on the right path. The Buggy Boys had a brief and popular run around Philly but split up in mid 1988. 
With no band and a feeling of immediate urgency, I started going out on auditions. I answered several adds for bands seeking a drummer including one that was taped to a trash can outside of a South Jersey record store. Eventually I got a call from Ben Vaughn about coming out to audition for his band. It was a good fit for all and for the next year I toured the US and Europe playing drums with this very unique, roots-based singer/songwriter. It was during that time I became aware of another world within the music universe. The ever growing alternative and independent music scene. While touring with Ben, I had the opportunity to meet musicians from all over the country and witness a thriving culture of amazingly talented artists that were touring, recording and releasing their own music. Also, during that time, we picked up a gig opening for the great John Hiatt on his Slow Turning Tour. I was inspired by Hiatt and to this day consider him one of my greatest influences as a singer/songwriter and performer. 
The next decade saw my interest in songwriting grow, but I also returned to drum corps as a teacher, writer and performer. For a period of eight years my focus was back on drum corps.  Amazingly, I still managed to stick with my songwriting and stockpiled a decent collection of original music. By late 1997, I returned to the Philadelphia area and started playing drumset with some local Philly artists including Suzanne Gorman, Amy Carr and Still at Large. It was a tumultuous time in my life and I was struggling to keep my focus. I was in and out of a lot of projects as I tried to find my way into something that felt comfortable. I was dealing with some major depression and couldn't really settle into anything. A little uplift came in September of 2007 when I was honored for my years of commitment to the drum corps activity and inducted into the World Drum Corps Hall of Fame. Drum Corps had always been there for me as an easy fallback in my music life. But I felt sure that this should be the final stamp on my drum corps life. It was time to move on with other projects. Amidst some personal challenges and moving around, I finally settled in Havre de Grace, Maryland in August of 2008. It was a new and healthier time for me and the feeling surrounding the Chesapeake Bay would inspire a whole new collection of music.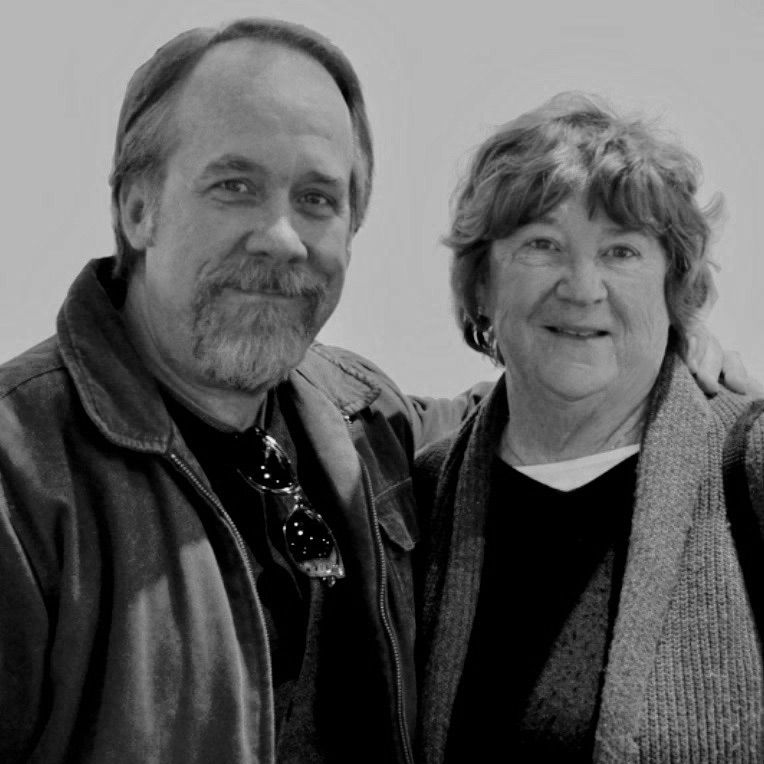 I began to write and perform with a different kind of purpose. Realizing that I wasn't getting any younger, and that maybe the time had arrived to fully devote my energy to this part of my music life,  I dug in and got busy. I embarked on a recording project with my new friend and producer, Tim Sperty. In 2013 I released my first solo album "Catchin' A Ride".  I immediately started booking myself wherever I could. I would occasionally put together a band to back me on my songs, but most of the gigs were solo acoustic. In September of 2014,  I booked an aggressive weekend trip where I played in Norfolk, VA on a Friday night, Charlotte, NC on Saturday night, and Frederick, MD on Sunday afternoon. It was a little bit insane considering that I only played for about thirty people all weekend. Twenty of them being on Sunday in Frederick. By the winter of 2015,  I had recorded and released two more songs, "Walk Away" and "I Believe". This time with producer Ray Tilkens who had also played some guitar and bass on the Catchin' A Ride album. During the winter of 2015, my new manager and longtime friend, Lou DeMarco, convinced me to fly to Kansas City for the Folk Alliance International Convention. That was quite possibly one of the best experiences of my songwriting life and one that inspired me to listen to and study some of the great songwriters that I had only heard about. Townes Van Zandt being one of them. In July of 2015, I did a co-bill at the World Cafe in Philly along with my old pal Dan Montgomery. By November of 2015, I was off on another little tour. This time I was headed for Nashville and Memphis. I took my Mom with me on that trip at her request. She really wanted to go to Nashville and watch me play. Just four years after that trip we would lose her to cancer. I am forever grateful that we had that time together.
By 2016 I was playing music full-time and touring whenever I could. I made my way around to several cities including New York, Nashville and Memphis. I met a wonderful radio host in Norfolk, Virginia named Barry Graham who invited me on his radio program "Acoustic Highway". Barry had Catchin' A Ride in his top 10 songs of the year and really encouraged me to keep writing songs. In 2019, after the passing of my Mom,  I moved to Fort Worth, Texas where I now live. I am currently in the studio with producer Pete Miller working on a new album which will hopefully be released in 2021. I am I'm happy to be making music again the songs sound really good. They represent my journey over the last 7 years. I can't wait to share this music as well as the rest of my music with you. I appreciate you taking time to read about me and encourage you to stop back and visit.
                                                                                                                                                                        ~ Rob